This is my honours design-led research proposal done for the first semester of 2018 at Massey University. This proposal informs the output for my honours project – Ora. My aim was to contribute to creating better Cognitive Behavioural Therapy (CBT) resources to improve young New Zealander's mental health with a multi touch point system that works for the end user.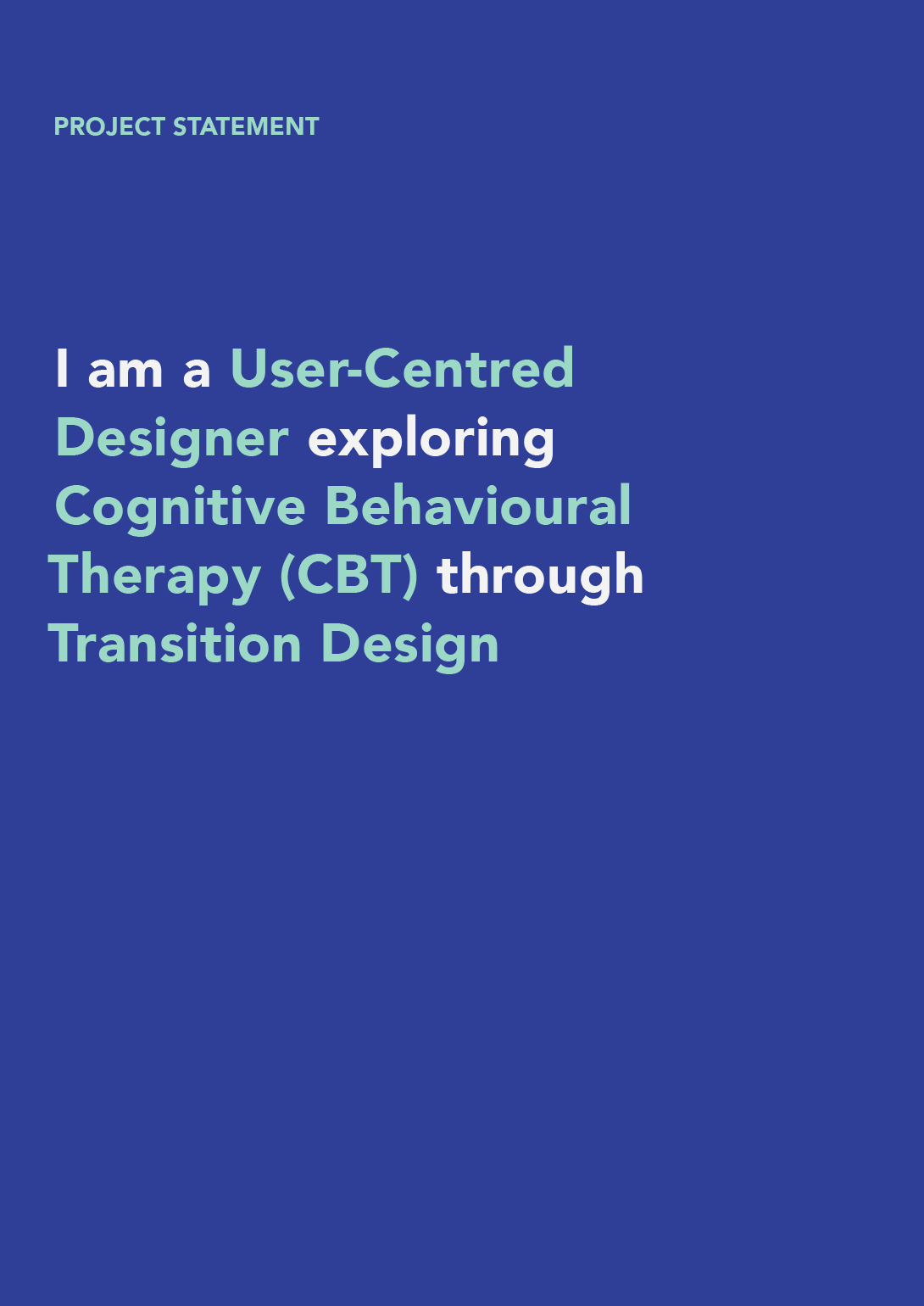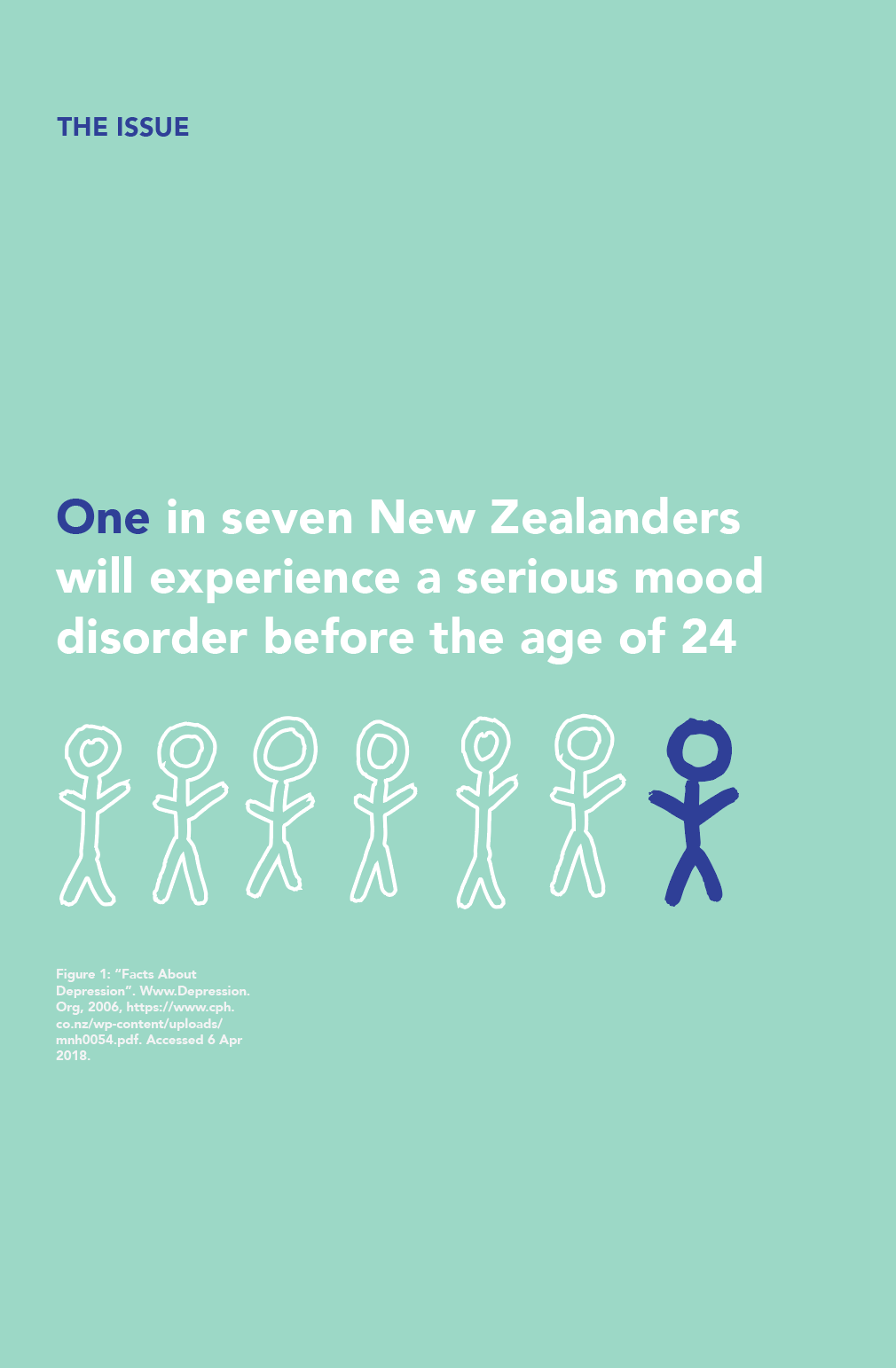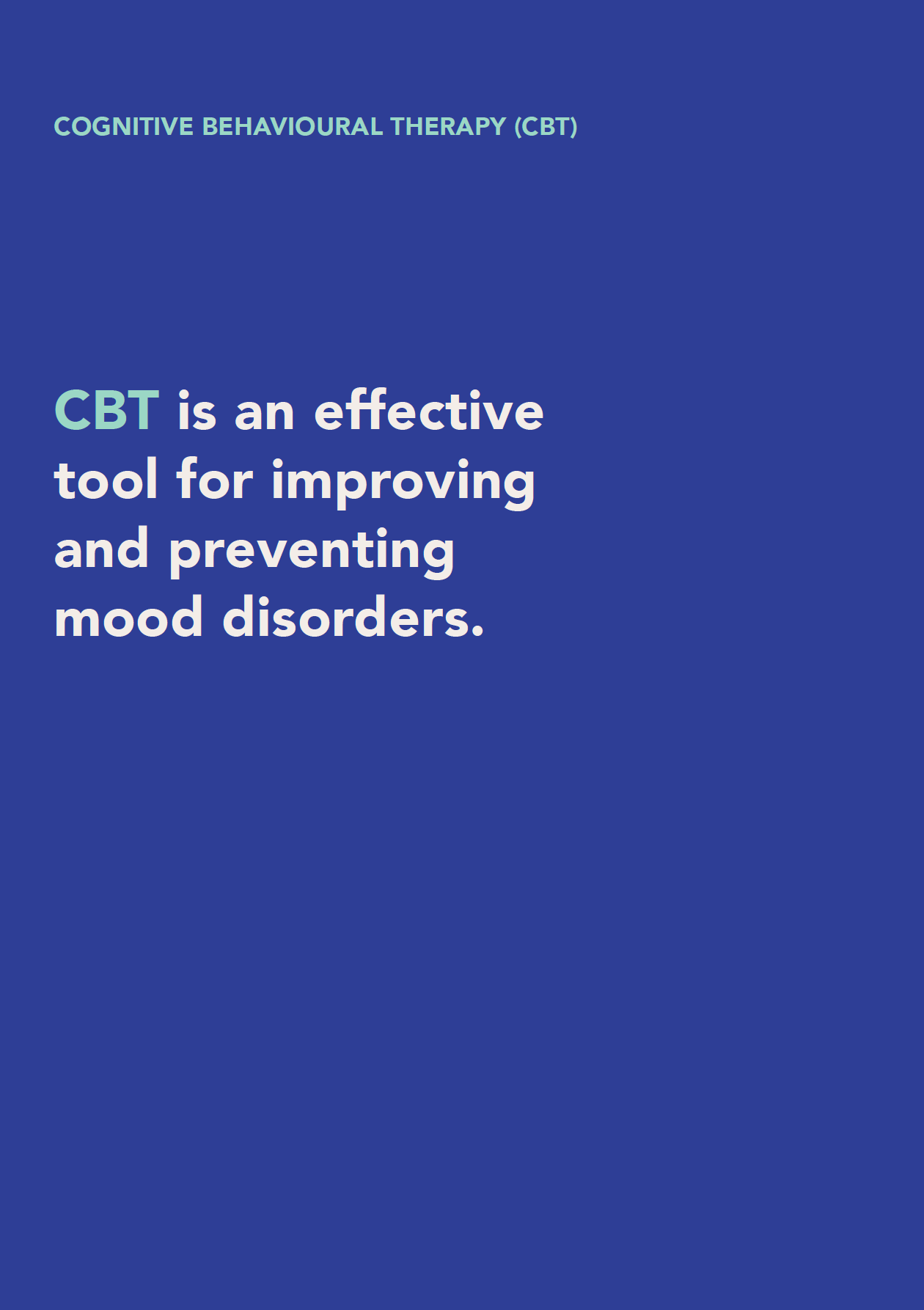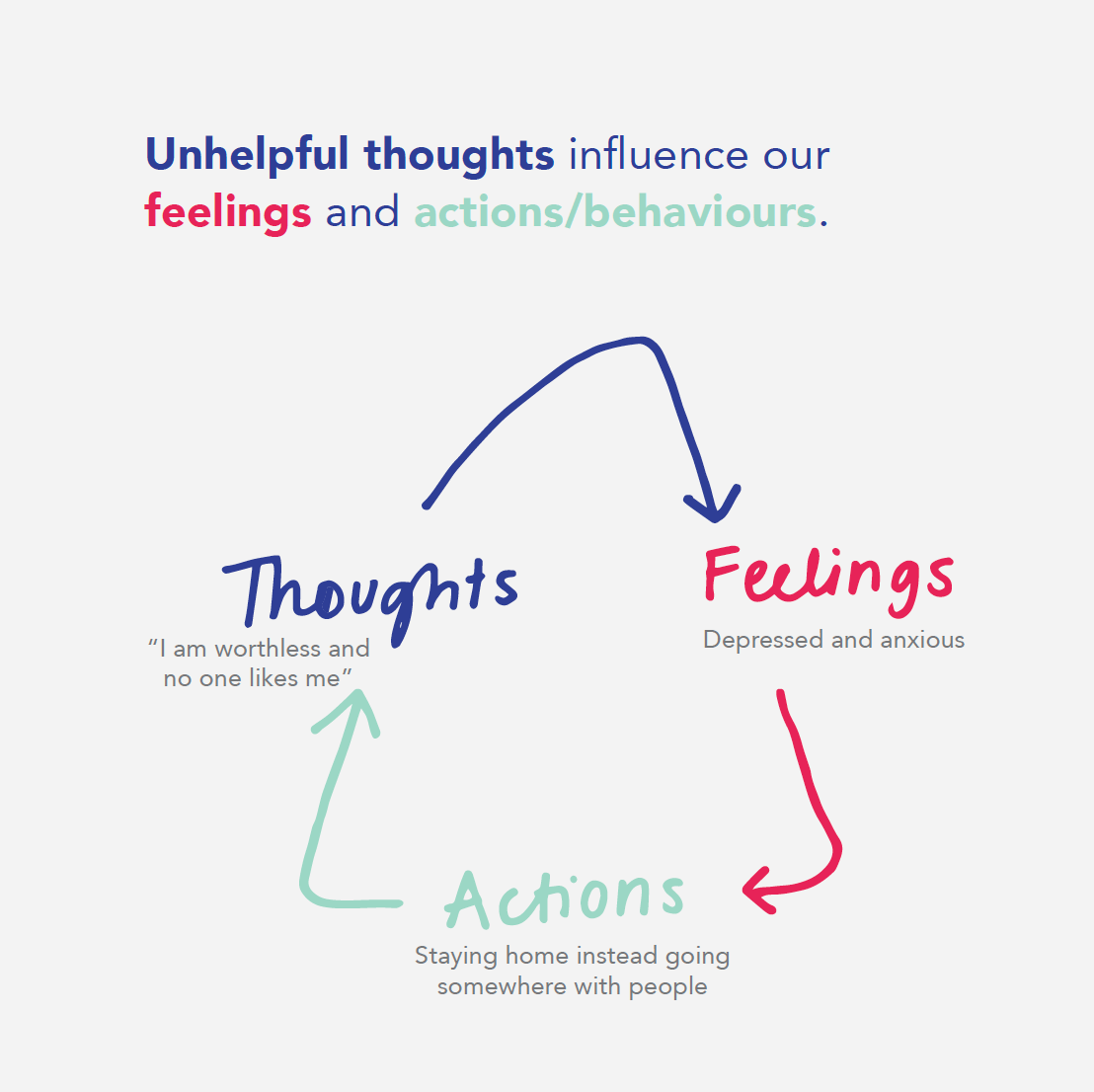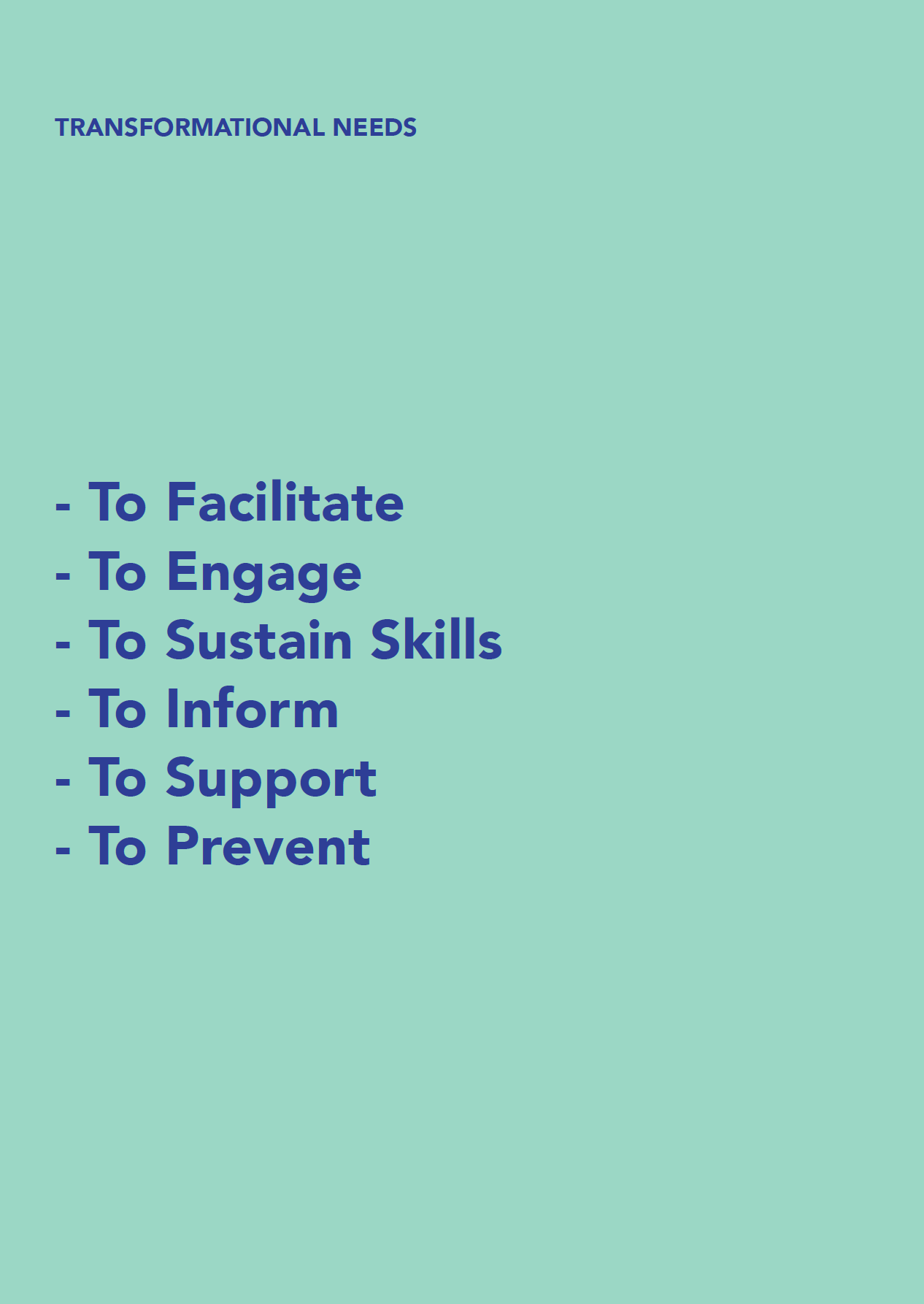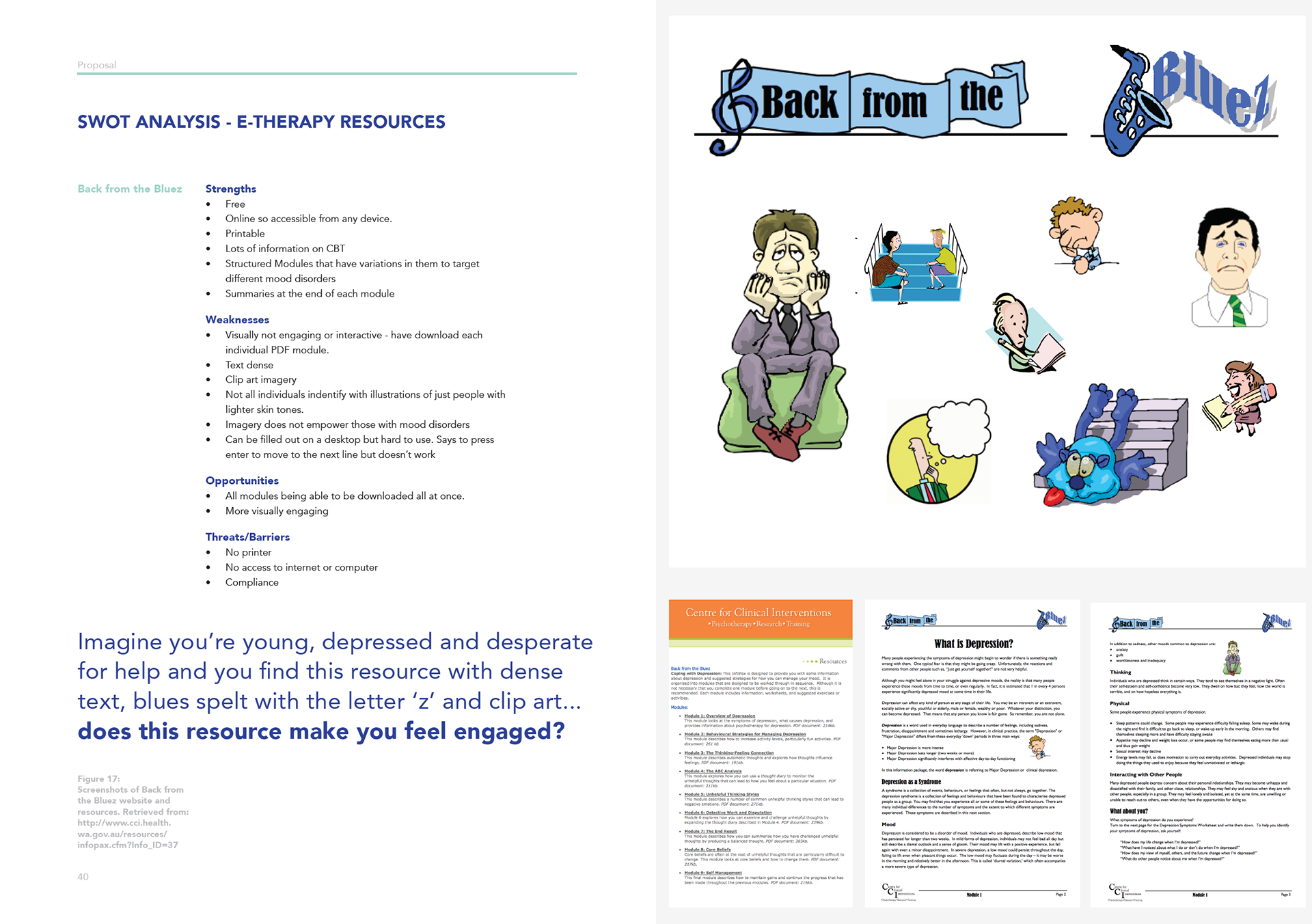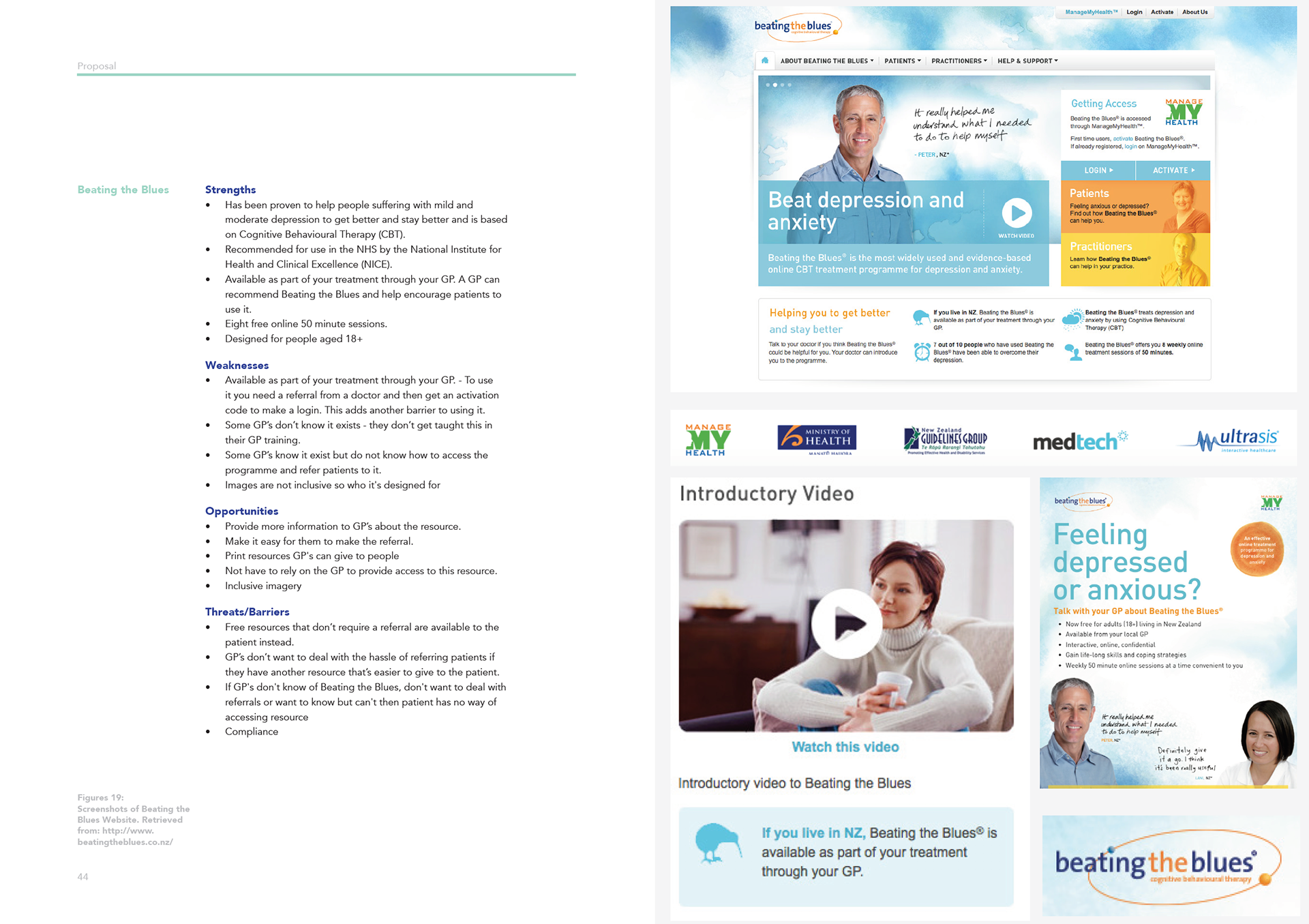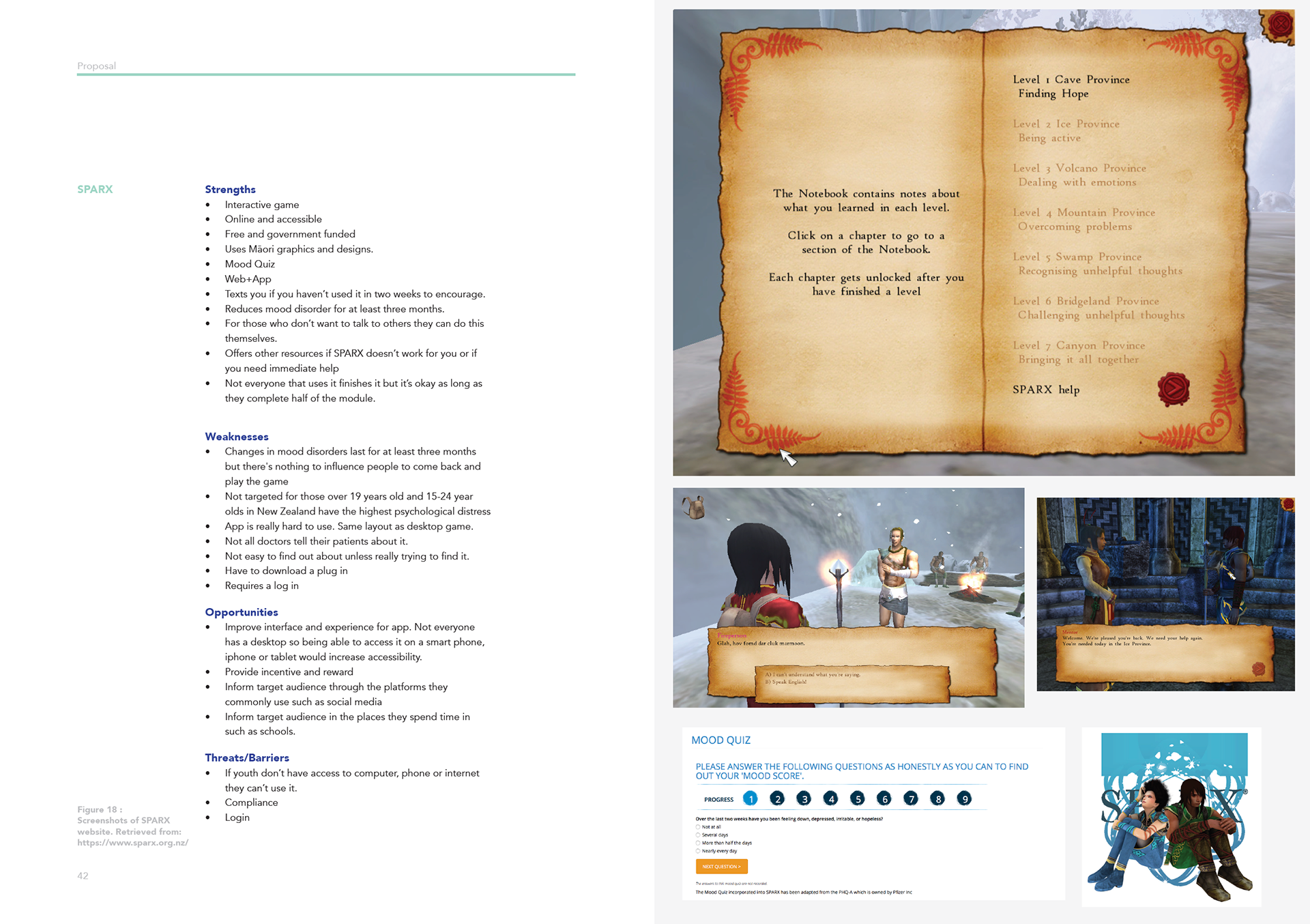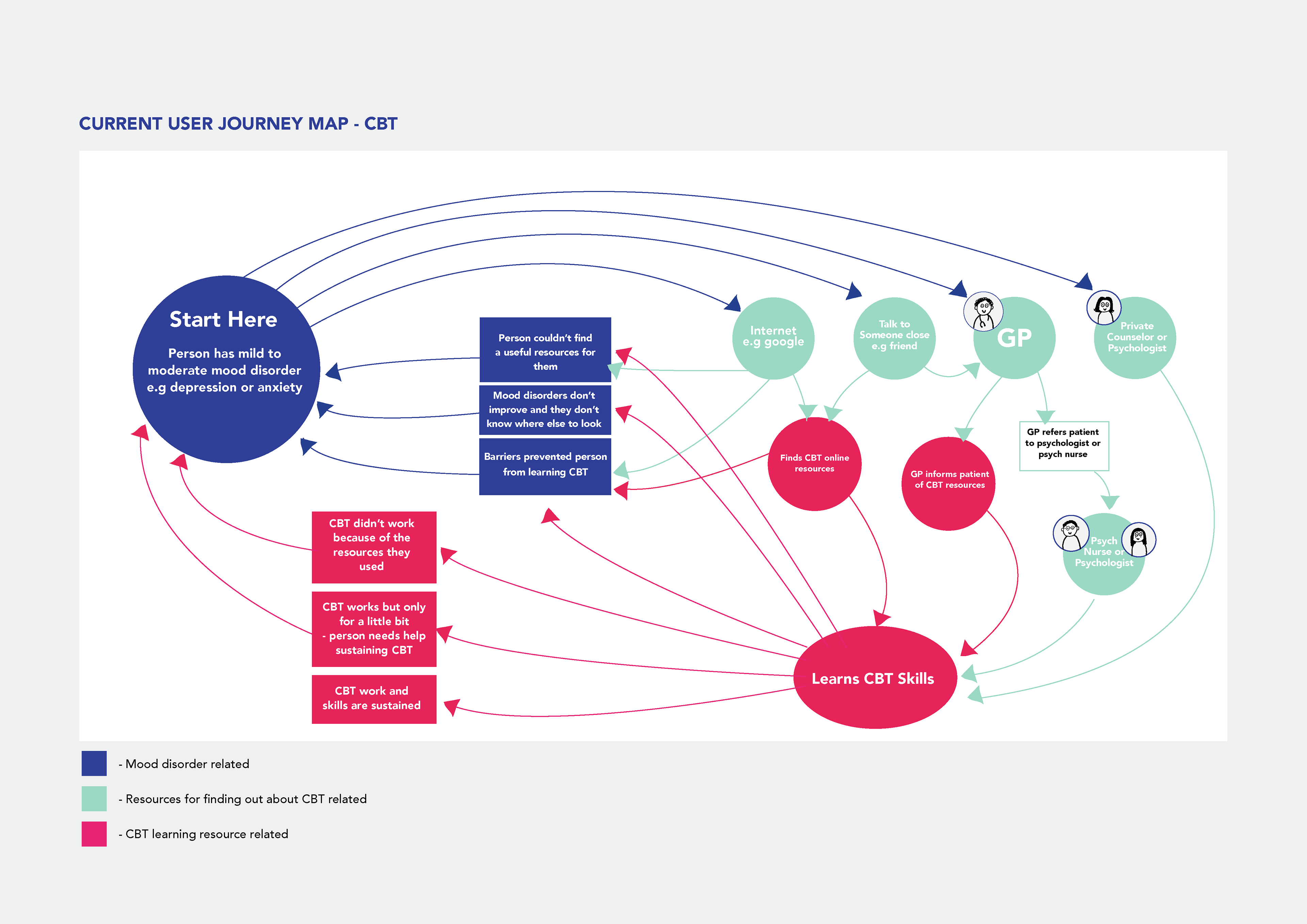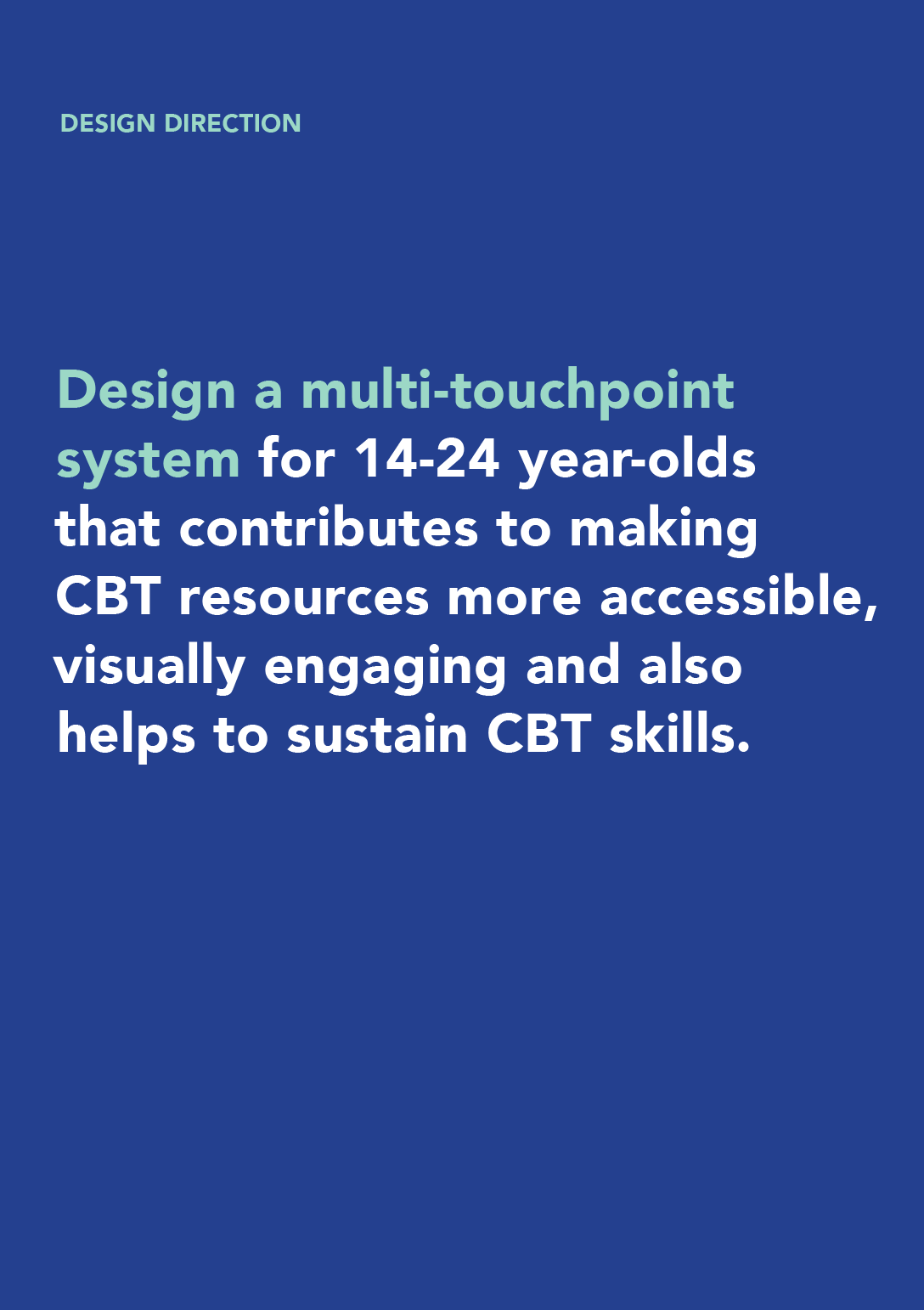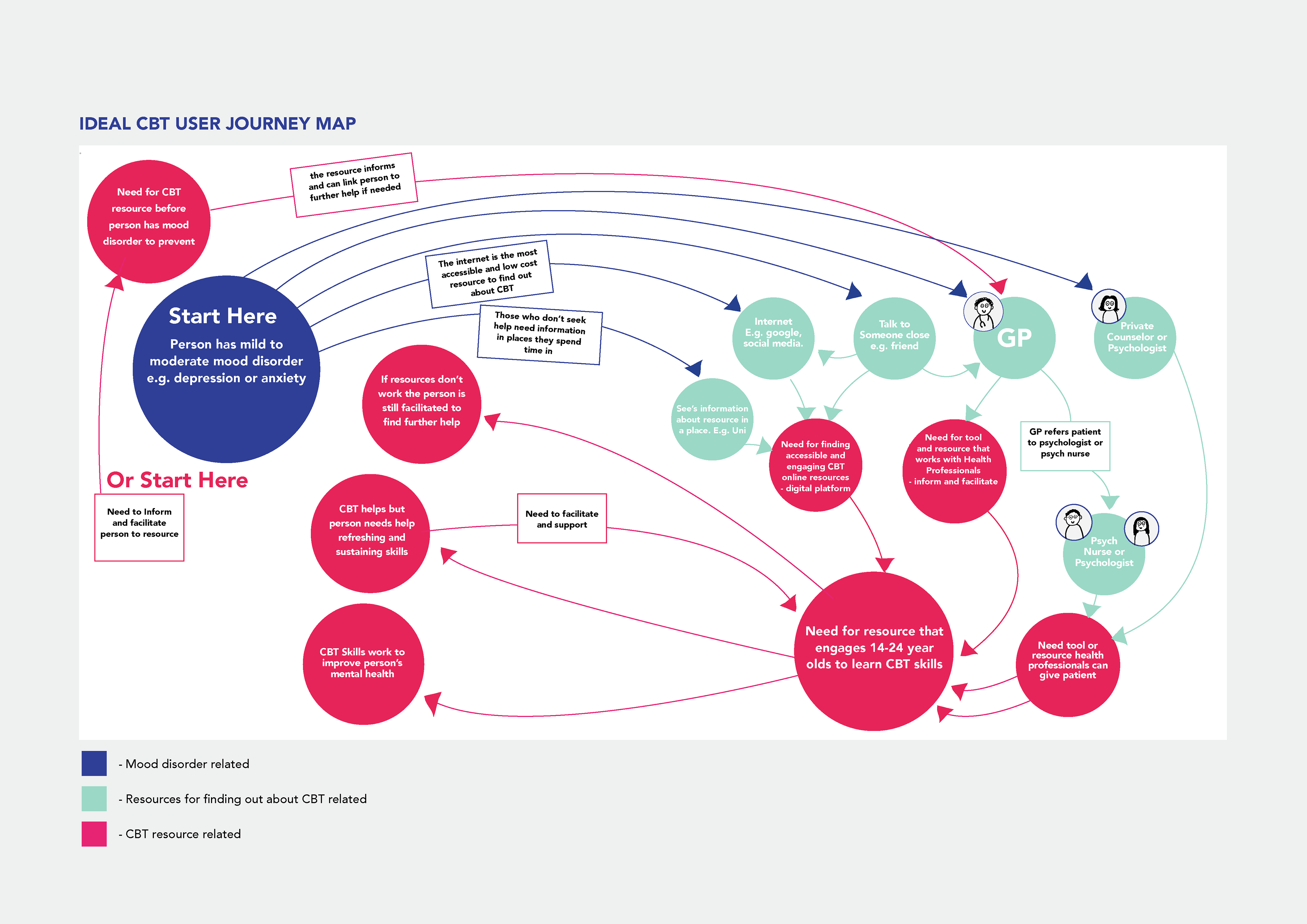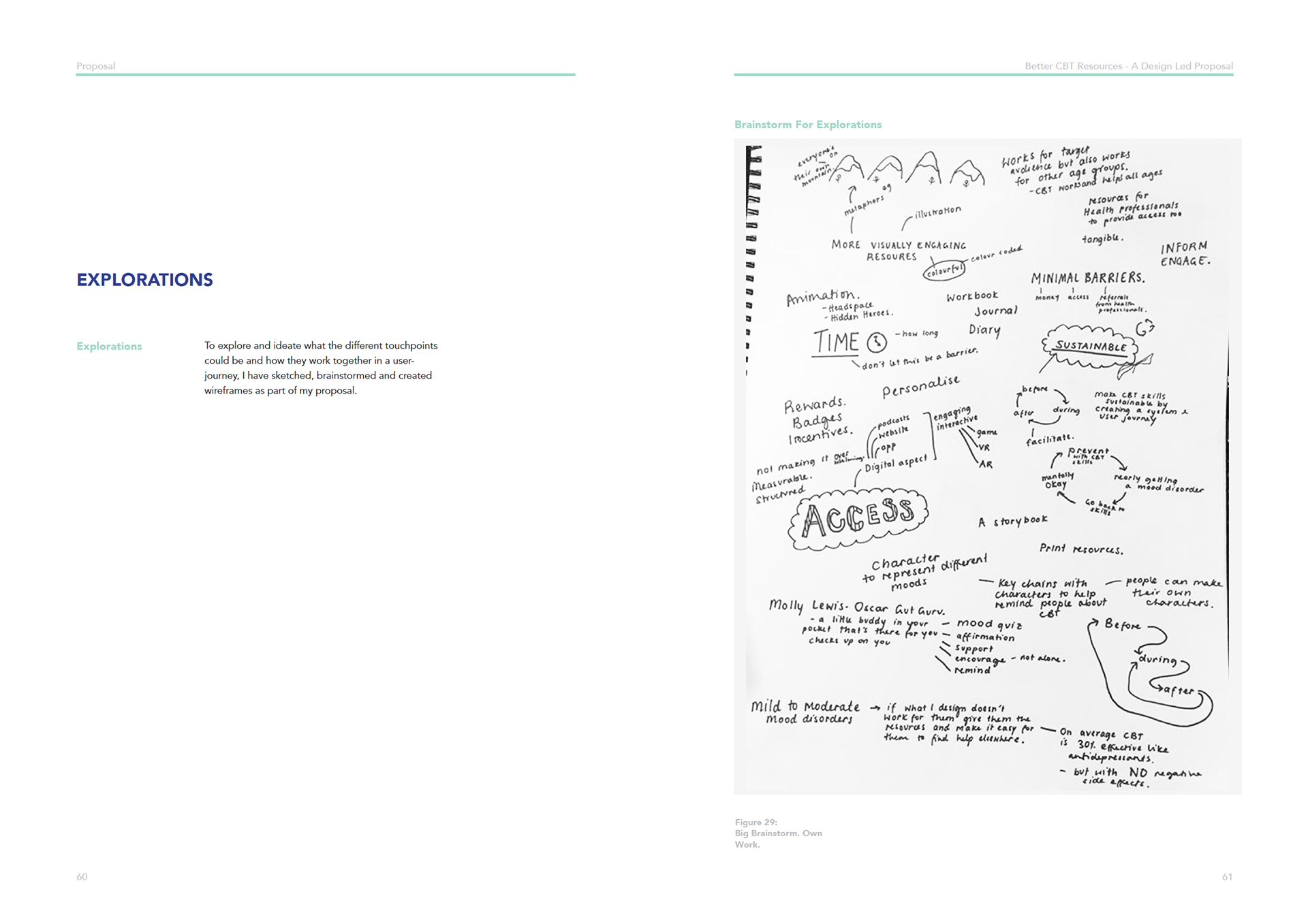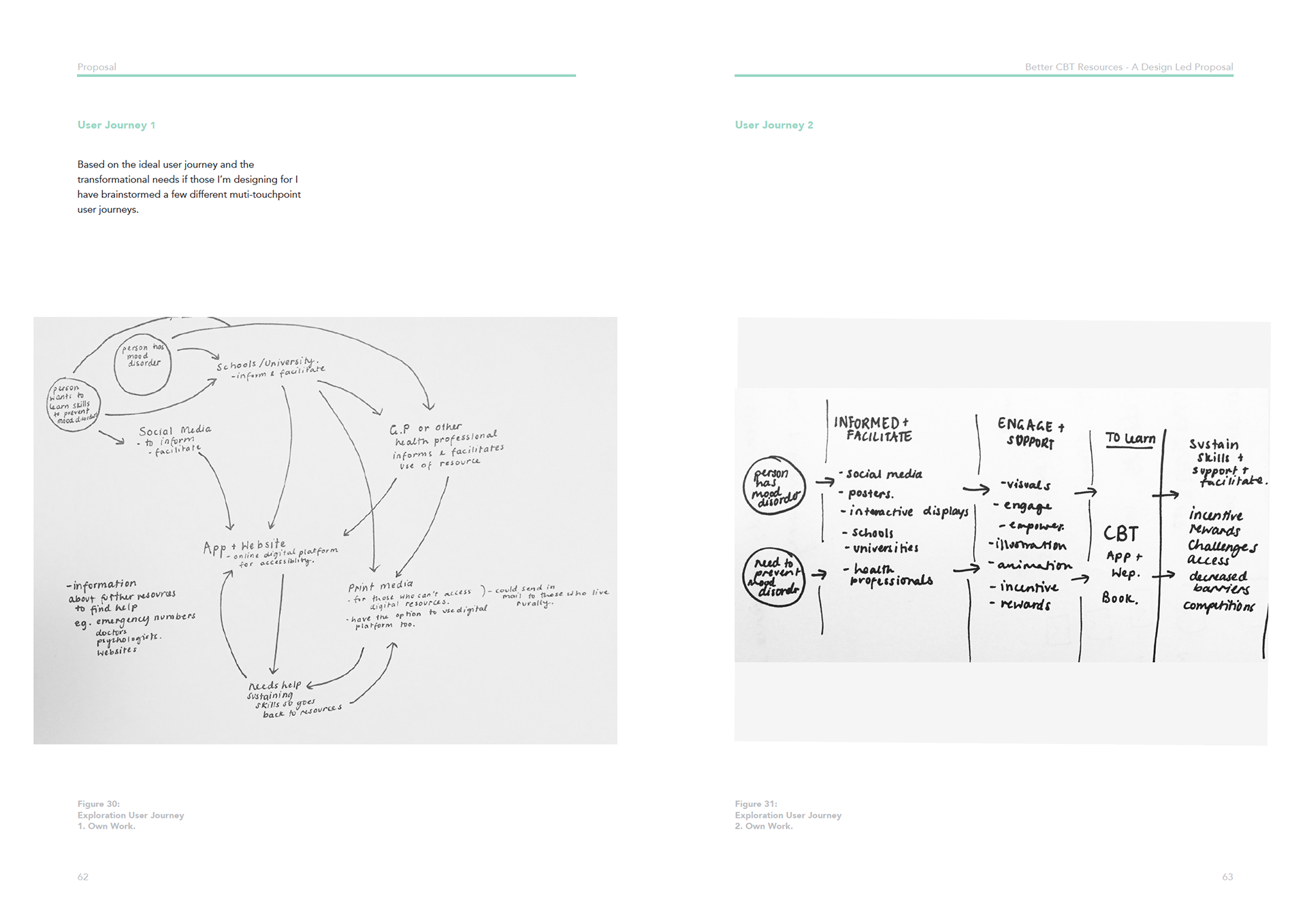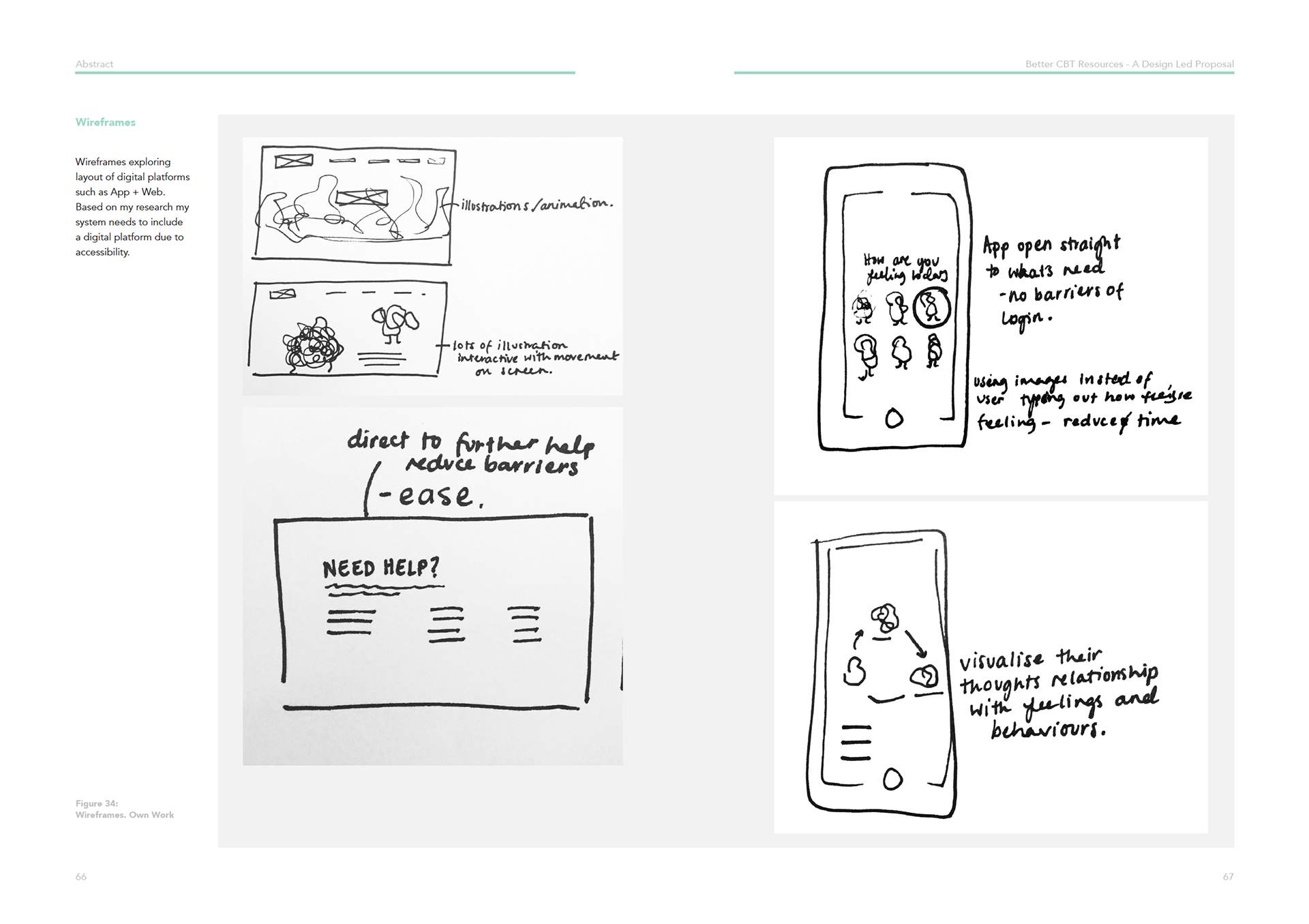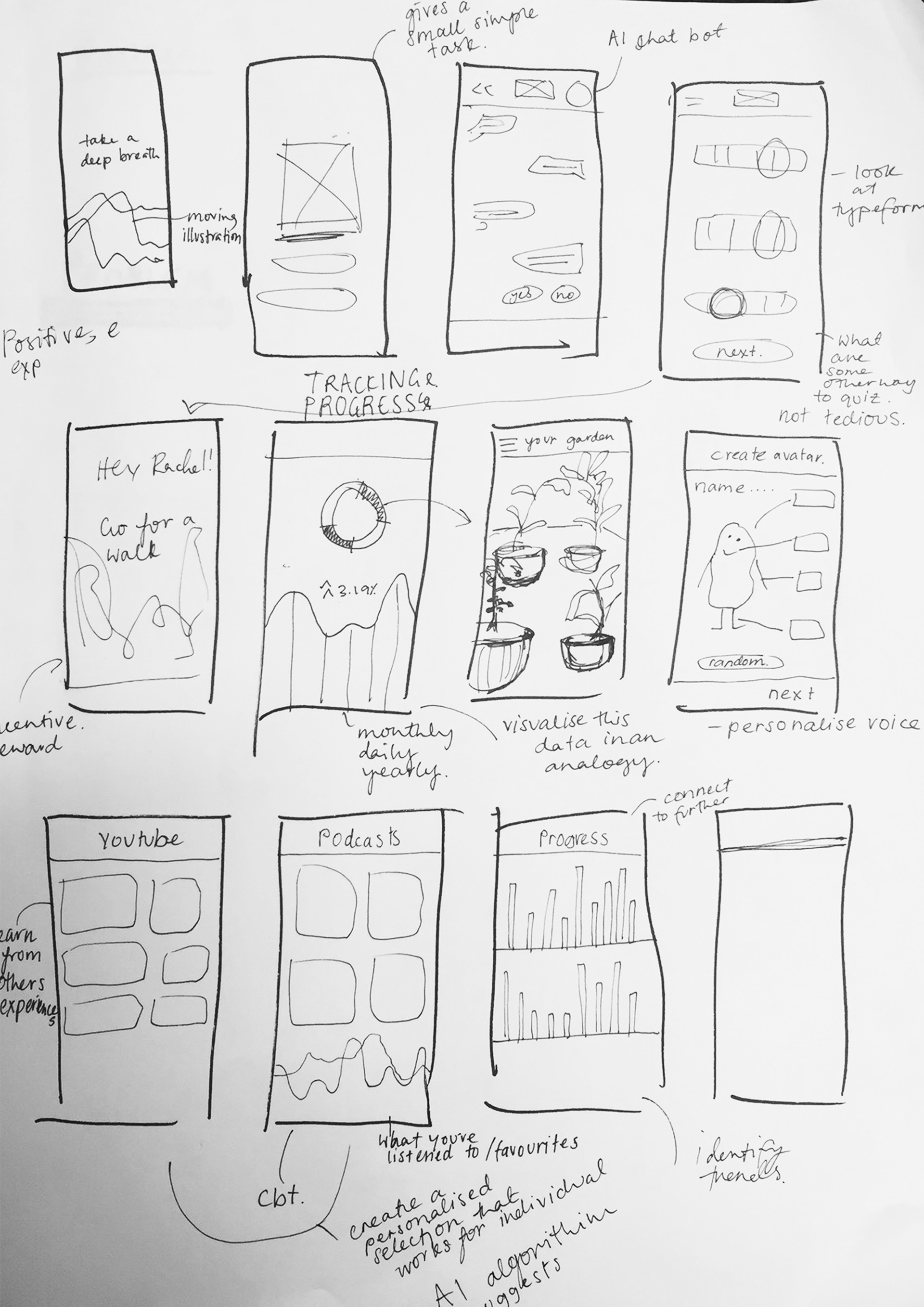 I was in regular contact with GP's and the mental health team in Wellington, so I worked side by side with a few health professionals informally to develop both the current and ideal user journeys as well as using observation. I also talked to people who play a part in creating mental health resources in New Zealand such as the Ministry of Health and the Auckland DHB to find out what's needed for young New Zealanders in the next few years, not something that's too far in the past or too far in the future.
Research proposal 
If you would like to know more please feel free to read my research proposal below. Enter full screen for easy readability.